Ok, maybe a bit grim.
But I've recently been having problems with my notifications. As seen here,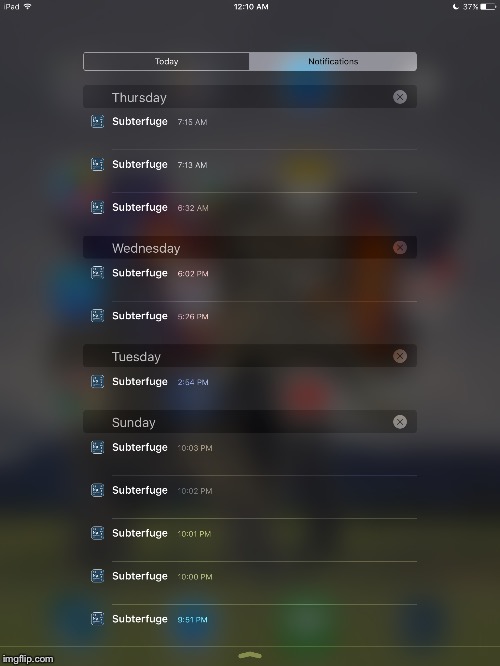 I have a lot of notifications. None of them useful. They date back as far as two weeks ago. I tried to clear them, they don't clear. I was wondering if anyone else was having this problem? I was recently in a game that finished (congrats nojo), and some people said gg and such. I went to clear them, and about half of the messages cleared from my notifications tab. I went into the game, read them all, tried to clear them, still no good. It's not bothering me at all, I have little to no notifications on my iPad other than subterfuge. But, has anyone else had this happen to them?