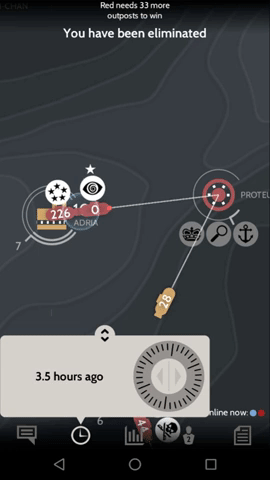 Here's a sequence of screenshots.
As you can see, orange launched 102 right before red's 226 arrival and it successfully escaped which is not possible according to the game setting. There's no navigator or pirate involved in this case. Subs between two outposts should be on the same line.
I believe that there's a bug when subs are launching/arriving.